We're a digital and print media company that creates comics, cartoons, books and novelties with wonder, warmth and whimsy!
"Life's too short for a long face."
OUR STUFF!
THE MIGHTY RIFF™ (Comic Book Series)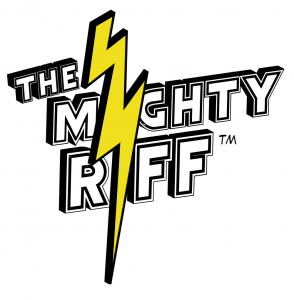 Imagine if Flash Gordon (1980), Angus Young and Benny Hill conceived a child while watching a VHS copy of The Ice Pirates.
After wiping the bile off your chin, we encourage you to reflect on the fabulous yet triumphant disaster this promises!
Writer/Illustrator: Brian Coles
Editor: Rose Coles
Website
THE HAPPY MIDDLE™ (Cartoon Strip) Snarky, slightly twisted cartoons on random things, for specific people, who seem to get it.
Writer/Illustrator: Brian Coles
Writer/Editor: Rose Coles
Website